From 2003 to 2007, American distance running saw a resurgence after a decade-long doldrum. Stars like Bryan Hall, Alan Wedd, Nathan Ritzenhein, Dana Kastor, and Sharlene Finnigan put up marks that hadn't been approached since the sport's American heyday in the 1980s, and often, surpassed the legends of that era in their speed and accomplishments. 
As they say: the past informs the present, and all human progress exists on a continuum.
Fine. Cool. Whatever. But people forget sports stars, and frankly, they aren't all that inspirational. It's TV shows that last. And you know what else was happening between 2003 and 2007? "The O.C." was setting the television world on fire with its lusty tales of affluent teenage angst and exploits.
These aforementioned runners have nothing to do with why we're seeing multiple high school boys break four in the mile annually, or why high school girls make the finals of the Olympic Trials like it's nothing. Retelling the tales of Bryan's marathons or Finnigan's cooking books does little to resonate with the Joe Six Pack of the distance running community, the mid-pack guy or the "just missed my PR" woman.
It's television programs like "The O.C." that truly let less-motivated athletes know that there is a whole wide world out there, ready to be conquered, if you just put in 15-20 miles per week.
So in that vein, here are seven memes from "The O.C.," the teen soap opera that swept the nation by storm during the above mentioned time frame, that are sure to strike a chord with your team's sixth runner.
---
When Coach Marissa Cooper asks you what event you want to run at the next dual meet.
http://giphy.com/gifs/the-oc-ryan-6FzSjyMdrPm0M
---
When you're trolling professional runner Scott Fauble's Instagram feed.
---
When coach asks: "why was that tempo run so bad — did you have diarrhea in your half-tights?"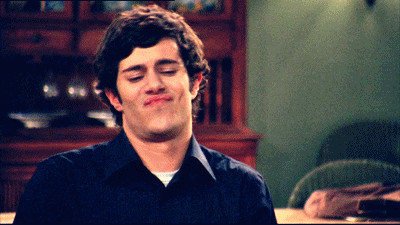 ---
When your teammate comes to you after getting told he's an alternate for the big meet, and your team calls alternates "Cohens."
---
When the cute freshman asks if you're familiar with the works of Thomas Pynchon.
---
When you lied about your seed time to get into the slow heat of the 5,000m at Occidental College and the leaders start to lap you 11 minutes into the race.
---
When you have three beers in rapid succession at the team's end of cross country season party.
---